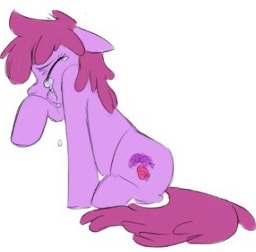 Source
This story is a sequel to I Can't Sleep
---
Before Berry Punch can move on with her life, she needs to put the past to rest. That means saying goodbye to someone who has meant so much to her and helped her along the way. Even... if they can't say goodbye back.
WARNING: Contains discussions on death, illness, and the name Anon. Probably isn't exactly what you think.
This story is a part of the Broken Love series. It will make more sense with previous parts.
Chapters (1)