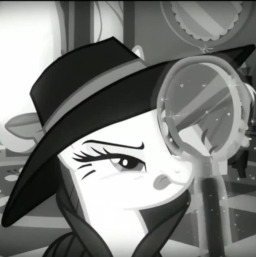 It's just another day at Rarity and Derpy's small detective agency. They're waiting for their next big case when who should arrive but Mayor Mare! It seems she has a bit of a problem, and needs their help to solve a mystery. Can Rarity figure it all out with her usual ease and grace?
Was it even in question, Darling?
(Based in style and form on The Adventures of Sherlock Holmes)
Written as a commission for the wonderful Olden Bronie, who I hope loves reading this as much as I loved writing this.
Chapters (1)