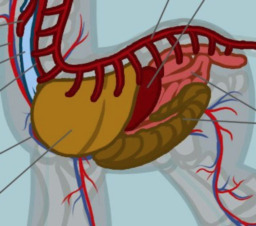 Source
Twilight Sparkle may have to deal with a lot of issues, but inside her, another drama plays out with her internal organs. Her spleen has fallen in love with her gallbladder, and even though their romance can never be, he pines after her every day. Maybe, with a little help from his friend, the liver, he can gain some closure. But at what cost to Twilight?
WARNING: Contains internal organ romance. Seriously. That's what this is. I'm not kidding.
Written as a commission for Majin Syeekoh who has the most insane, mad, and messed up ideas. And I am so so grateful.
Chapters (1)