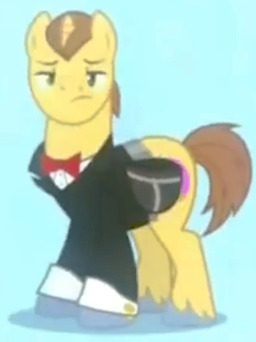 Prince Blueblood has a new boyfriend named Joe, and it seems like a serious mismatch. One's a poor baker, and the other is royalty! Still, the pair are public knowledge now, and they're going to a huge gala together. It should be a fun exciting time... but Joe is quickly finding that he doesn't fit in. He's even beginning to feel like this whole relationship might be a mistake.
Warning: Contains a gay relationship and kissing, but sadly nothing further. :(
Done as a commission for the wonderful TheAmazingMe! Hope you enjoy all the cute.
Chapters (1)