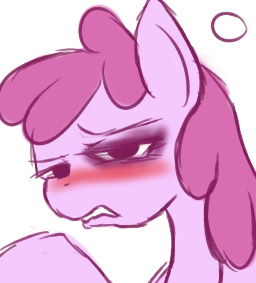 Source
This story is a sequel to On Common Ground
---
Being sick is never fun. Still, you have to go about your day, right? You have to get up, have to eat, have to take care of yourself. Sometimes it's just too hard to do that, though. Sometimes, even a helping hand isn't enough to steady yourself when you stumble, and all the comfort in the world won't make you forget how sick you are.
Berry Punch knows that all too well, and simply a regular day in her sickened body is enough to drive her mad. Even a little love from someone dear to her may not keep the doubt, hatred, anger, and sadness at bay.
---
This story is related to the series When You Least Expect It. It features that Berry Punch, as well as Anon briefly, but reading those stories is not entirely necessary before reading this one. Rather stream of consciousness in nature.
Warning, story contains: Discussions of medical conditions, including urine and vomit in a non-sexual way.
Chapters (1)