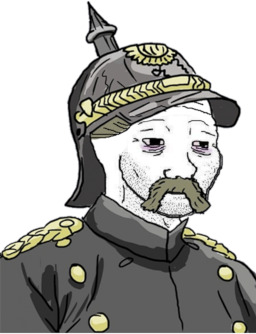 Source
Anon has been in Equestria for 5 years, working under Celestia as a Minister of Foreign Affairs. His tactics were seen as dishonest at best and unethical at worst. But when Celestia leaves suddenly, she names Anon as her temporary replacement to the throne. With internal bickering over whether Anon deserves this position and heightened tension with the Griffons, Anon must choose carefully. Will he become a tyrant or a fair king? And how far will he go to preserve Equestria?
---
A fully rewritten version of a greentext I wrote back in 2019. Could be a bit dated with tropes that I thought was good writing at the time, but I'm still proud of it.
For the Second Person tag you should note that sections from Anons POV are in first person, everyone else is in second person.
Romance tag is there because of a romance I included that I think was poorly handled, but half the story wouldn't make sense if I just removed it so I had to keep it in.
Gore and Violence are self explanatory. It's not there abundantly, but it is there.
Also don't read the comments if you don't want spoilers. Story discussion happens in them and that might ruin the reading experience.
Now on The Good HIE List!
---
Featured on 1/11/23! Thank you all.
Featured on 1/12/23. Thanks again.
Featured on 1/13/23! Three days in a row? Thanks guys.
Featured on 1/14/23. Four days in a row. Thanks guys, I'm touched.
Featured on 1/15/23. Five days? Holy shit I never expected this guys. Thank you all so much.
Featured on 1/16/23. This makes me wonder if there's a limit to how many times I can announce a featured slot.
Featured on 2/2/23. Also marks the day I officially finished the story, so hooray.
Chapters (23)