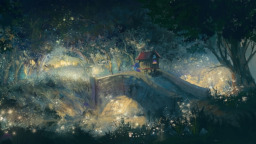 Source
After finding an alicorn filly in the Uppercastes and having everypony she knew turn against her, Lucky Favor makes it her mission to take the filly across the lands of a pre-unified Equus to reach a safe haven in Equestria. But first, she has to hire a housecarla for the job. Who better than this "hyoo-men" she's heard so much about, and who just might be the first one she's met who does not want to kill her and the alicorn?
---
This story takes place in the RGRE (Reversed Gender Roles Equestria) universe and has been converted to prose from its original greentext state.
---
On hiatus for extensive rewrites.
Chapters (9)