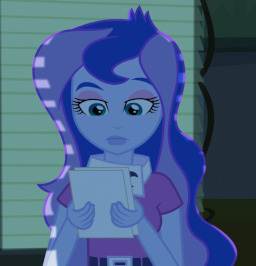 Luna has been Vice Principal of Canterlot High School for years, and she couldn't be happier. So she tells herself, and so she will keep telling herself, until she believes it.
However, after the Battle of the Bands, Luna finds a kindred spirit in the last place she would ever have thought to look.
And that kindred spirit isn't afraid to tell Luna what she really thinks.
---
Editing duties courtesy of nanashi_jones.
Chapters (1)