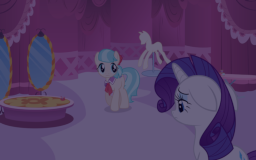 Source
When Coco Pommel is summoned to Ponyville, she encounters the last thing she thought she'd ever see: a Rarity who has completely lost the passion for her profession.
Moved by Rarity's plight, Coco will do everything she can to bring the sparkle back to her friend. But will she, an almost complete outsider to Rarity's life, be enough?
---
Editing duties courtesy of nanashi_jones.
Chapters (4)