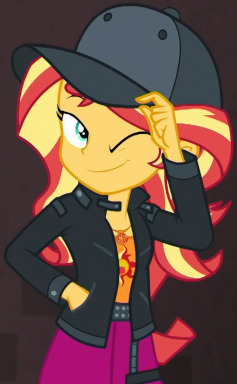 Rarity was sure she'd failed Prim Hemline in creating a suitable window display for Carousel Boutique—only to find the most beautiful of artworks in those same windows the next morning. Even more surprising: Sunset had painted and arranged them.
A most wonderful turn of events, as far as Rarity was concerned—with just one problem.
How did Sunset manage to paint the window displays of a closed boutique overnight?
Part of the Montage Cinematic Universe.
Chapters (1)