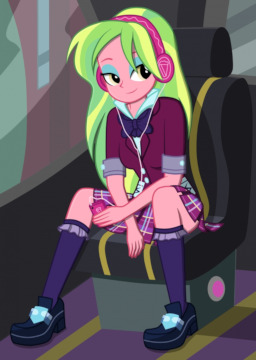 Source
Lemon Zest is under a dark cloud. Literally. Nothing's gone right for her friends today, and there's nothing she can do to help.
Or so she thinks. Just when she's at her lowest, Canterlot High's premier DJ shows up at Crystal Prep to lend a hand, an ear, and the perfect song.
---
Editing duties courtesy of nanashi_jones.
Cover art graciously provided by MissTickles.
Chapters (1)