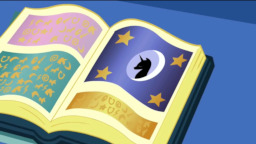 Scansion has a problem. The poems that flow from his pen at night are the most beautiful he's ever written, but he doesn't remember writing them. Drawn ever-deeper into an exchange of letters with a voice that speaks only through his work, he must discover the truth: Is the lonely, recently-returned goddess of the night reaching out to him in the only way she can, or is he chasing shadows?
* Now with a dramatic reading by Neighrator Pony! *
* Chinese translation: 女神 (Thou Goddess) by 卷耳 (estiMaDashie)! *
Holy crap you guys. What have I unleashed? Here's a sample of the word-of-mouth blogstorm that drove it to the feature box out of nowhere:
"This is the best thing I've read in a long time." –Bad Horse (rated: sitewide Top 10)
"'Thou Goddess' is magical and transcendent all the way through." –Skywriter
"[P]oetic beauty. There is scarcely a height of acclaim I would not believe it deserves." –Causal Quill (rated: sitewide Top 10)
"[C]hock full of splendid poetry … a jaw-dropping piece of prose and one of the best fics I have ever had the privilege to read." –Present Perfect (rated: sitewide Top 15)
"I shall keep this brief, because I must finish weeping before lunch is over. This is gorgeous, and has utterly deserved every accolade it has received." –Blue_Paladin42 (rated: sitewide Top 5)
Winner of AugieDog's "Nocturnes" Luna story contest! | Featured on EqD!
Further reviews:
"This is a remarkable fic, beautifully written ... quite simply, dazzling." –Louder Yay (rated: ★★★★)
If the title sounds grammatically incorrect, please read this.
Chapters (1)