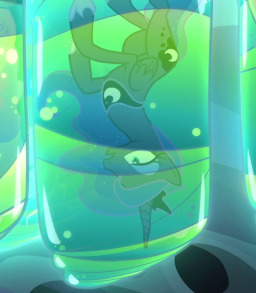 Chrysalis has once again overrun Equestria — and this time, her victory is complete. She's captured all four princesses and the Elements of Harmony, and the clock is ticking on their death sentence. She'll show those pathetic ponies the true meaning of power.
So why can't she beat them in a simple game show?
---
Third place, "Keep Pretending" Writeoff! Expanded and edited for FIMFiction.
Story occurs during the Season 6 finale ("To Where And Back Again").
Chapters (1)