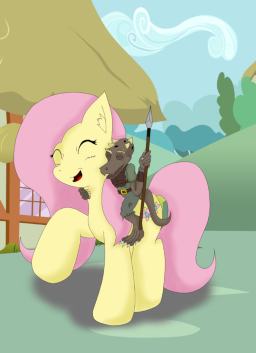 Kobolds have a knack for cowardice and sadism. But not Tak.
Tak disagreed with how his race acted and yearned for something more out of life. After finding a book about a certain daring pegasus who had a thirst for adventure, Tak dreams of having his own adventures. Armed with his favorite spear, a makeshift bag and a determined soul, he abandons his clan and ventures forth into the unknown.
However, when he runs into a mischievous orange filly, a motherly pegasus and their friends, he soon finds himself caught up in something far bigger than he could ever imagine.
---
Thanks to my pre-reader and editor Vexy go give some of his work a look!
---
Cover art by me, background found on Google.
Chapters (15)