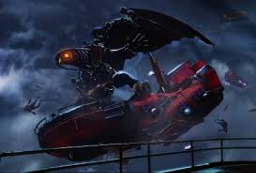 Pain. That's the last emotion Songbird felt before sinking into an abyss. His only friend taken away from him and corrupted. After waking up in the Everfree he makes new friends and he is going to make sure no one hurts them.
Takes place after season 4
Please, point out any Grammar mistakes and leave any constructive criticism it'll help me a lot.
Note: I know people are going to be whining that Songbird has no gender but to those who never heard the Nursery Rhyme, it says he is male. Example of the Nursery Rhyme.
"Songbird, Songbird, see him fly, drop the children from the sky. When the young ones misbehave, escorts children to their grave. Never back-talk, never lie, or he'll drop you from the sky!"
Crossover with
Bioshock Infinite
and
MLP:FIM
I do not own any of these
Chapters (2)