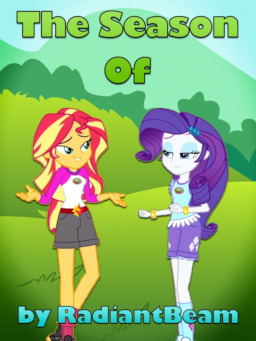 Sunset didn't understand the big deal about spring in the human world. It wasn't any more magical than spring in Equestria, it just required less help to get going. Humans, however, considered it the season of rebirth, and while she didn't understand it she could at least accept it.
Thankfully, Rarity was patient enough to explain it to her.
Written for Oroboro's Changing Seasons shipping contest.
9/9/2017: Now with cover art designed by the very generous Novel-Idea! Thank you so much!
Chapters (1)