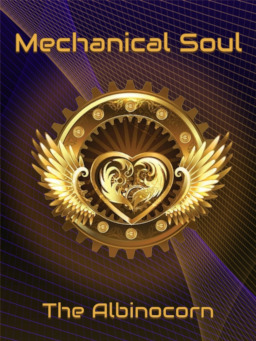 After one night of drunken passion, scientific research, and magic, Sunset and Twilight wake up to discover they built an android. Upon effectively becoming parents, they name their artificial child, Dawn.
But on top of being unprepared for parenthood, Sunset and Twilight learn that Dawn might not be as well put together as they thought.
All magic fades eventually. What happens to Dawn when her spark goes out? While she explores the ups and downs of friendship and love, her mothers struggle with questions of whether or not she's real, and how much are they willing to sacrifice for their artificial daughter?
Concept inspired by Crydius.
Thanks to Amber Spark, Justice3442, and Oroboro .
Chapters (3)