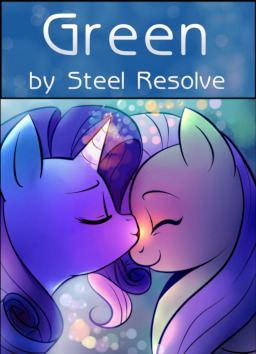 Source
Rarity and Fluttershy have been friends for years, and every week they go to the spa. But after every trip, Rarity finds herself growing greener with envy over Fluttershy's beauty and grace, if not something more than just envy— and what might happen if she finds out Fluttershy feels the same way about her?
Rated Teen for moments of sensuality, foreplay, and sexual themes. Reader discretion is advised.
Assistance by Karrakaz, Blue_Paladin42, TheGreatEater, Setokaiva, Squinty Mudmane, Aurora, Starfall, and Ariamaki.
Cover Image by Megasweet, used with permission.
Image colored by Explosivegent.
Additional graphical design by Novel-Idea.
TV Tropes page can be found here, credited to Winter Lily.
Chapters (75)