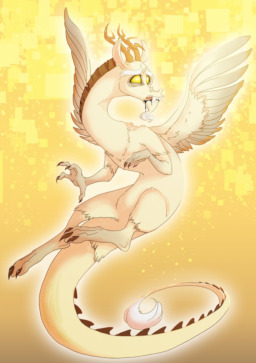 Source
Set in an alternate timeline. Fluttershy encounters a strange creature in the woods. After realizing the animal is injured she tries nursing it back to health only to discover she has one of the most dangerous and powerful mages ever to inhabit Equestria in her care.
Story idea is from alarajrogers.
Cover art by the amazing C-Puff who kindly gave me permission to use it.
Chapters (18)