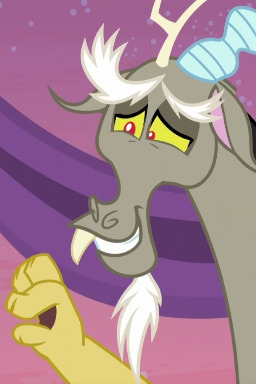 Discord has the post gala blues, and he ends up on Rarity's couch, bawling, eating ice cream and pouring his heart out about Fluttershy. Poor Rarity.
Spoilers from Meet New Friends But Keep Discord.
Dedicated to my friend Topher, who is going through a hard time. Hope this makes her laugh.
Chapters (1)