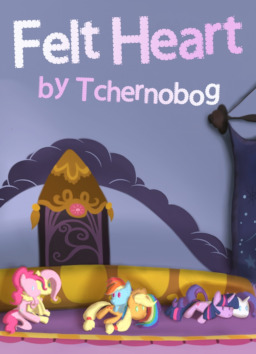 Source
Rarity discovers an old tradition involving the exchange of felt dolls as a sign of affection. This sparks a brilliant plan to play matchmaker with her friends, and between herself and Twilight.
But brilliant plans never go as expected, do they?
--------------------
Cover art by Acceleron
Chapter art by Ratofdrawn, Sketchyjackie, Dunnstar and fatalerror328!
Chapters (6)