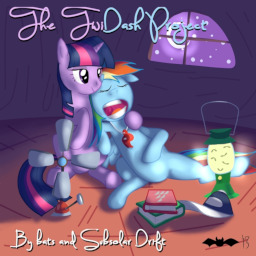 Source
The TwiDash Project is a series of vignettes and short stories depicting the budding romance between Twilight Sparkle and Rainbow Dash behind the scenes of season two and onward, taking place during, before, and/or shortly after canon episodes.
Concept is based on the The AppleDash Project by bookplayer. Bookplayer has kindly given her blessing for others to explore the idea with different ships.
Editing by Formerly Committed.
The TwiDash Project is co-authored by bats and Subsolar Drift. Authors of different chapters will be indicated in the chapter title.
Chapters (6)