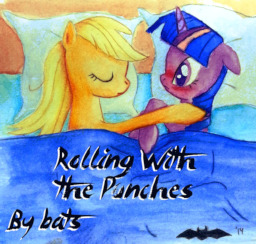 Source
Twilight's plans for a sleepover are tested when most of her guests have to cancel, but Applejack convinces her they can have fun together with just each other's company. Twilight's not used to giving up control, but sometimes going with the flow can open up a world of new experiences.
Editing by warlord487.
A (belated) birthday present for bookplayer.
Chapters (1)