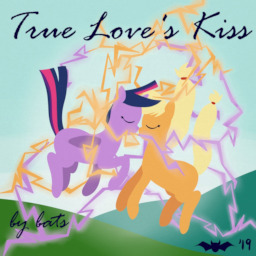 It took Twilight a long time to build up the courage to ask Applejack out, but she finally did it. What she hadn't prepared for was the two of them triggering an Attunement, an incredibly rare magical reaction that unicorn fillies call 'True Love's Kiss.'
And the date was going so well, too.
(Takes place in late season 7, after Once Upon a Zeppelin but before Shadow Play)
Editing by Formerly Committed and JetstreamGW.
Chapters (3)