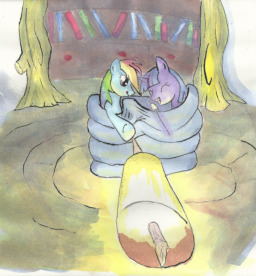 Rainbow is confident and cool when faced with the prospect of dating, especially if it's just to test the waters. So why is she acting like this?
Cover Image by me. Ink and watercolor on paper, roughly 8x7.
Editing by Doctor Strangelove starting at Chapter 2, and Formerly Committed as well starting at Chapter 3.
Chapters (7)