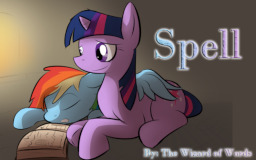 Source
Looking back, it should have been obvious. It wasn't at the time of course and they knew that, but it was now. All those brief moments they spent together, the close encounters, it was like they were dancing around the subject.
And it all began with something so very small.
Set during season two.
Story eight in my Twidash Challenge: Song Fic
Cover art by johnnoz
---
Edit: Yes, I won the contest, to my absolute glee!
Chapters (1)