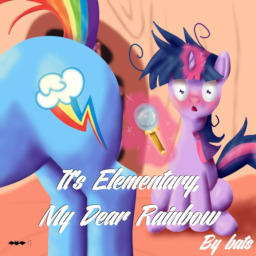 Source
Comedy
Mystery
Romance
---
Twilight Sparkle and Rainbow Dash awake to find themselves in a mysterious, compromising position. It's up to the brilliant mind of Twilight to deduce what series of events led them to this.
This story has sequels entitled Twilight Holmes: Sabotage After Sunset followed by Salting Snails.
Written for the Annual Twidash Contest.
Dramatic reading Part One and Part Two!
Let's Read blog by bookplayer here!
Remaster edited by Formerly Committed and Shellsh0cker.