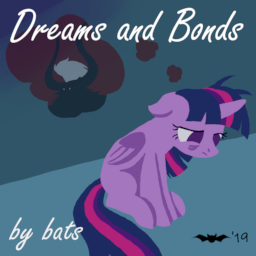 Twilight has settled into her new castle, which now feels like a home thanks to her friends. The only problem is she's still not sleeping and still finding excuses to keep herself busy. The last few weeks had been particularly stressful. She thought that once everything calmed down her life would get back to normal, but something that happened affected her more deeply than she thought.
Rainbow Dash can tell something is wrong. She wants to know if she can help.
Editing by Formerly Committed and JetstreamGW.
Also available in Dramatic Reading form! Part 1, Part 2, and Part 3.
Chapters (3)