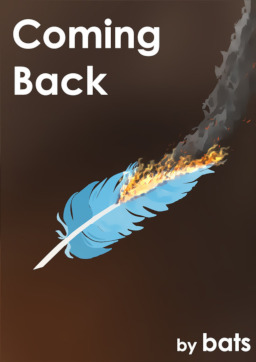 Source
A living meteor has fallen, bringing the threat of Equestria's destruction. The Elements of Harmony have broken, following Rainbow Dash's ultimate sacrifice to protect her friends, and they scramble to solve the mystery while the world prepares for war. Moving forward is hard with Rainbow Dash dead.
But peace in the world beyond proves elusive to Rainbow, and she'll never let her friends down when they need her. Not even death will stop her from coming back.
Currently undergoing rewrites, no I don't know when or if I'm going to get to them, stop asking me about it
Editing for remastered version by Formerly Committed and Shellsh0cker.
Chapters (13)