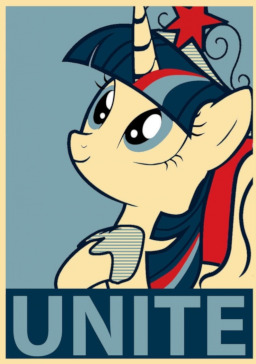 Twilight Sparkle the greatest strategist of Celestia's holy army.
Rainbow Dash the greatest warrior of Luna's holy army.
Both disillusioned and want to be more then puppets to ones who claim to be gods.
They make a deal. They will rebel and open up a third front in the eternal war.
Chapters (9)