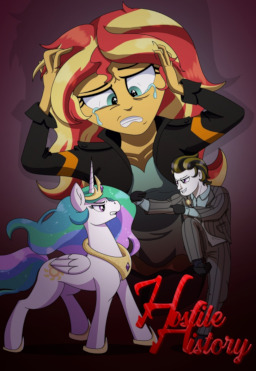 Source
Sunset Shimmer's is happy for the first time in a long time. She's accepted, has wonderful friends, and a life many would envy. Sure the person she loves may not return that love, and yes not everyone forgave the former demon, but that will change.
Unfortunately for young Sunset, that change will destroy her entire way of life.
---
This was a commission for a patron and is a patreon supported story and will update monthly alongside the other stories.
Check out its sister story over here if you want something less serious.
Chapters (40)