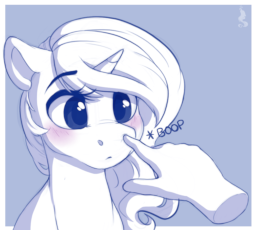 This story is a sequel to Princess Is Sad? Boop the Snoot
---
Several months after his 'encounter' with Princess Celestia in the throne room, Anon's life had come to a bit of a lull. He was content in his solitude and was enjoying spending his days doing... not much at all.
And occasionally abusing boops to get his way, but that's less important.
When he comes to realize the difference between solitude and loneliness, he sets out to fix it.
After getting shipped off to Canterlot due to some slight misunderstandings and slight timberwolf attacks, there's a tab bit more to deal with than he'd expect.
Like Princess Luna. And rebuilding bridges with Twilight.
And Princess Celestia's odd behaviour.
---
Image, for those curious. Give the artist some love!
Previous Image used. Still, give this artist some love, too!
Previously featured multiple times- I can't put how thankful I am for that. I'm glad you folks enjoy my silly stories.
Now featuring my Ko-fi, if you're feeling generous!
Chapters (9)