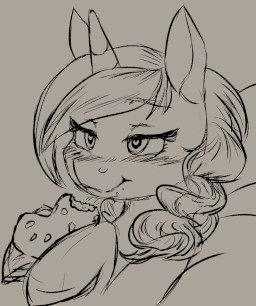 Sweet Biscuit may or may not have a slight cookie addiction. She also may or may not break into Anon's house to steal his cookie jar. Again. Or maybe it's just because she misses him.
Either way, they're happy enough to see each other again.
... Though that doesn't mean Anon won't lose a sweet or two in the process.
---
Art stolen. Send the artist some love!
Chapters (1)