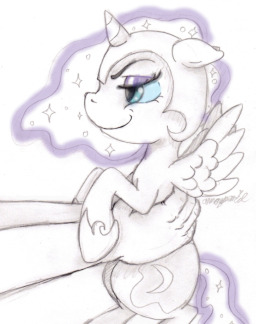 Why on earth or Equestria did you ever volunteer to fillysit Moonie? You're not too good around kids in the first place, and you've never dealt with baby ponies much at all. So, trying to take care of a tiny queen of the night is...well...a nightmare. But surely you can manage for one night if you really put your mind to it. It's just one little filly. How hard could it be?
Based on Moonie Shorts and characters created/expanded upon by Eighth.
Thanks for all the dawww over the years 8th-kun!
Chapters (1)