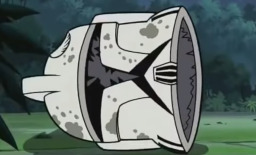 (WARNING: THIS STORY IS UNDER HEAVY CONSTRUCTION AND CHAPTERS WILL BE BOTH ADDED AND REMOVED AT CERTAIN TIMES. KEEP THIS IN MIND BEFORE DIVING IN!)
A lone Clone Trooper named Strider wakes up in the broken remains of the Republic Gunship he was traveling on with his brothers, now dead around him. He uses the last bit of power in the Gunship to do a scan, quickly realizing that he had crashed on an unmarked planet.
Strider soon also finds out that the planet is populated with colorful ponies, griffins, dragons, but no humans. Then, he discovers a chilling remark. The planet and its inhabitants are unaware of the war above that could come raining down on them, destroying them and there planet.
Featured: 6/29/19, 7/5/19, and 7/19/19! Thank you guys so much!
Chapters (47)