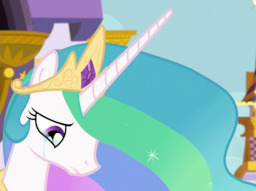 The newly ascended Alicorn of Love is learning to use her newfound powers, including the ability to see emotions. When Cadance looks at Princess Celestia, though, she's sure that she must be doing something wrong, because what she sees makes no sense at all...
A brief story about feeling depressed.
And a continuation of my habit of naming stories after songs which may or may not actually be relevant.
Editing by TheMaskedFerret, inspiration by real life.
Chapters (1)