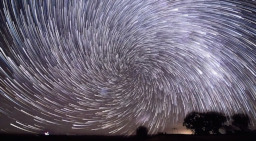 Source
An old gray mare walks down an ancient turnpike, and encounters a unicorn named Luna, standing at a crossroads. Across a land without sun or moon, their paths bend inescapably together beneath strange, wrong stars that may soon be right.
---
Edited by the always-awesome Jordanis.
With extra love for Cynewulf, without whose marvelously weird Hell Ain't Half Full Yet, this story would never have begun.
Chapters (7)