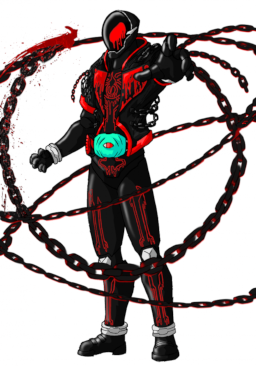 Source
My names Alex, Alex Shade. On the day of my eighteenth birthday, I was killed in what most believe to be a hit and run accident and offered a chance to live once again, at the cost of my current life.
Now I live a new, if not annoying life as a for most of the time unseen protector of the ponies of Equestria as a being almost nobody can see, with even less having knowledge of my deeds.
I alone face a strange, unseen race of creatures called Ganma using the souls of heroes which are contained in a strange object called Eyecons which they too wish to attain at any cost... be that the lives of those around them.
I am the unseen hero, I am Kamen Rider Shade.
Kamen Rider Ghost / MLP Crossover
Displaced story
The cover art was designed by RamenDriver on Deviant Art, give his artwork a look because he is an amazing artist.
Chapters (22)