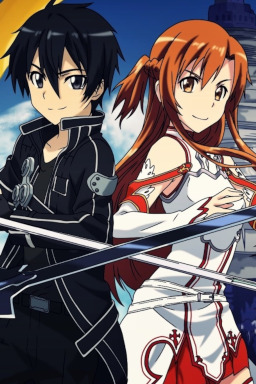 Sometimes good things happen to bad people and others bad things happen to good people. That could be getting trapped in a computer game where one mistake could mean the end of your life altogether or going to a convention and getting dragged into a new world both will eventually end the same way. A lost boy and his mother looking for a way to find the people they care about, or even looking for the person you lost.
Our names are Daniel but now under the visage of Kirito whilst my mom, Helen is now Asuna and we will find the family we lost.
This story is based in the same universe as A Gamer in Equestria.
An SAO - MLP Displaced
All of the characters belong to their respective owners Kirito and Asuna to Reki Kawahara and A-1 Pictures and MLP to Hasbro.
I do not own The cover Picture that belongs to TobeyD on Deviant Art
Chapters (18)