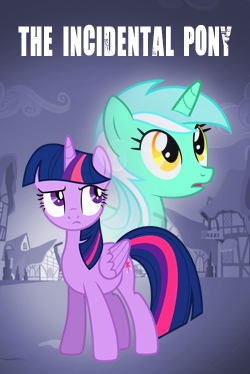 Twilight Sparkle never seemed to notice Lyra Heartstrings. She didn't even remember Lyra's name.
They were friends back in Canterlot and even went to school together. Yet Twilight didn't notice that Lyra just happened to move to Ponyville the same day she did. She didn't even notice when Lyra appeared at her welcoming party. Nor did she ever seem to spot her old classmate passing by in the background on any other day during her stay in Ponyville. Some days she could look right at Lyra and never realize that they knew each other.
Lyra isn't a very noticeable pony. She has put a lot of effort into that.
Set in late season 5, after Amending Fences.
Note: Lots of spoilers in the comments.
Chapters (1)