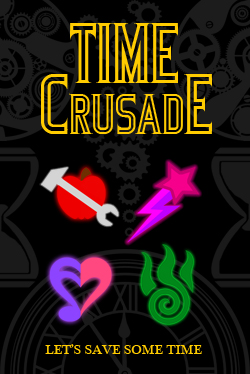 Cutie Mark Crusaders Time Travelers, yay! ...Wait, what?
When older versions of Apple Bloom, Sweetie Belle, Scootaloo and Spike appear from the future, Twilight and her friends are in for the time of their lives. The Crusaders have gone back in time on a mission that may decide the fate of time itself! They are fearless, they are resourceful, they... completely messed up right from the start, huh?
Now it's a literal race against time to set things right, as powerful enemies from the future attempt to claim the past for themselves. So join the Elements of Harmony and the Crusaders of tomorrow in an epic story of danger, hope, despair, betrayal, revenge, love and swashbuckling high adventure!
Just remember the golden rule: Time travel doesn't make sense!
Chapters (4)