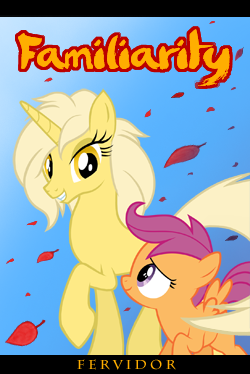 Comments may contain spoilers. Scroll down at your own risk.
Scootaloo never had an easy life. Not only was she orphaned at a very young age, but she is also a pegasus doomed to never attain flight.
But her life changes forever when she meets Fang, an eccentric magician who is not what she seems. Fang keeps many secrets, but Scootaloo will soon discover that she too carries one – a dark and terrible secret, hidden away in her own heart. One that even she herself was not aware of.
As the two grow closer and more secrets are revealed, Scootaloo must find the courage to open her heart, learn the mysteries of magic, and discover what it means to be a familiar.
Act 1 completed. The story is on hiatus for the time being until I have more chapters written.
Chapters (10)