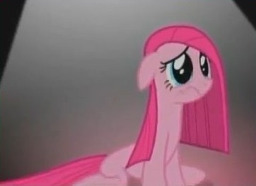 Pinkie took a hop, skip and a fall straight into the underworld that exists in another dimension entirely.
Now her mane seems permanently popped, her heart keeps ejecting itself from her body, her cutie mark is missing and she's being constantly beset by strange monsters.
Pinkie fell to these monsters, now she has to dance with her heart to save them and herself.
This is an "Undertale" crossover.
Chapters (43)