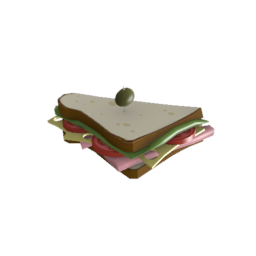 Ever wondered what would happen if the Heavy's Sandvich from Team Fortress Two was teleported to Equestria and gained a mind of it's own based on the Sandvich's experience with his minigun toting comrade? I did and this story was born! Yay! Enjoy or don't, the choice is yours.
Rated teen for one scene of minor gore and one or two uses of foul language.
And as always, constructive criticism is welcome...even if this isn't my most serious fic ever.
Image from: http://wiki.teamfortress.com/wiki/File:Backpack_Sandvich.png
EDIT: Ran over the thing, added a little bit and fixed some grammar errors.
Chapters (2)