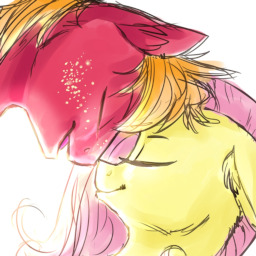 Source
Fluttershy and Big MacIntosh are arguably Ponyville's cutest couple.
Their friends and family wonder, though, how the extremely shy pegasus and taciturn earth pony even ended up together, let alone how they stay together.
Fluttershy and Big Mac don't worry about it too much.
Shoutout to my boy White Jesus for managing to push this back into the feature box with his favorite literally like two minutes after it fell out, lol.
Chapters (1)