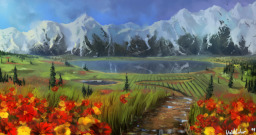 Source
Once upon a time, there was a little purple pony.
And for Spike, still so young despite centuries of age, it was all he saw sometimes in his memories.
That little purple pony, nose deep in a book with a cup of tea beside her.
So why did nopony else see her the same way?
A story for my other son. Be brave. And remember the important things.
Chapters (1)