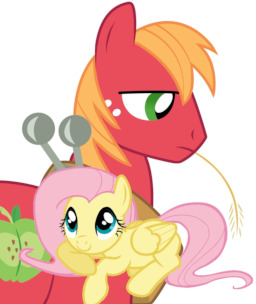 Source
The Ponies travel to Appleoosa to cheer on Big Mac in a competition of strength. His efforts are both awesome and inspiring, earning him high honors and regards. But when disaster strikes is his strength the answer? A story of knowing your limits, and when to listen to the voice of reason, even if it's very quiet.
Featuring fan art by: Starfirenova (Her dev art page) and fia94
This story has not been fully edited yet, i apologize for anything sloppy.
Chapters (1)