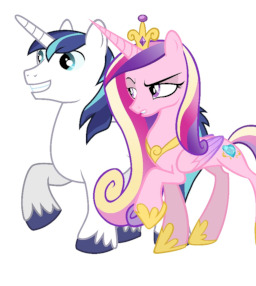 Shining Armor and Princess Cadance are happily married, but how did they first get together? They had an interesting first date that they would never forget.
How did their first date go? Well, it depends on which one you ask.
A story of young love and no matter how bad things may go, if you have your heart in the right place, anything is possible.
This story has not been fully edited yet, i apologize for anything sloppy.
Chapters (4)