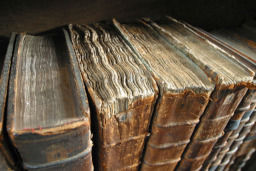 Twilight Sparkle, personal student of Princess Celestia, is sent by her teacher to retrieve a very specific book from the Royal Library. The only problem is, she doesn't know what it's called or where to find it.
Fortunately for her, libraries are the most orderly, most mundane and certainly the safest of places one could possibly be. Or, so she thinks.
Twilight is about to find out how very strange the world of books can truly be.
A/N:
This story takes place before season 1. Many thanks to Coandco and Ekevoo for editing and pre-reading.
Cover image: Old Book Bindings
Chapters (1)