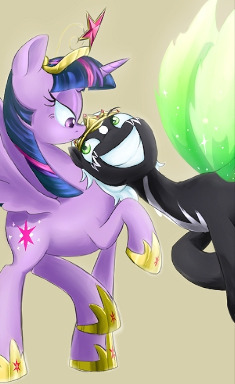 "Hey, I know magic, spells and fun!"
"No, you don't!"
"Yes I do!"
"No you..."
"Wow, this place is funtastic!"
What happens when a strange colt with magic, magical wings and a crown meets with her Majesty Princess Twilight? An imbroglio that will draw a clear line between two worlds forever.
---
The story was featured on Funtasia Daily. Is that good, no, no and no!
Crossover between MLP and Filly Funtasia, prepare the bleach for your sorry eyes!
Chapters (1)